Orthopaedic Surgeons that Care!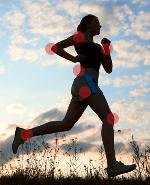 Experience the Difference
Our mission is to create a clinical environment in which our patients overcome physical limitations through a combination of clinical and interpersonal skills that are unmatched in our community. Our excellent reputation with patients and physicians is a direct result of the healing atmosphere combined with therapists who offer the skills, experience, credentials and competence that enable our patients to regain function.
We Welcome You
Caring for our Fallbrook/Murrieta community since 1975
Extensive Training
The physicians at Fallbrook-Temecula Valley Orthopaedic Associates have extensive training in the care of various joint and sports related injuries. Our priority is to help you make a quick recovery and return to an active lifestyle.
Individualized Approach
Our individualized approach to your treatment options enables us to help you make the best decision for your particular situation. We will not undertake any treatment without first explaining it fully and answering all of your questions.