Patient Education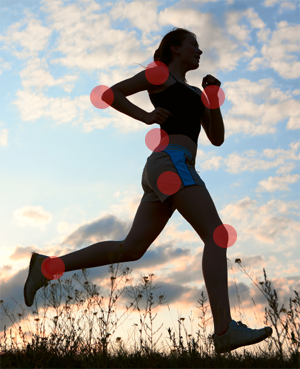 Spine Frequently Asked Questions
---
1. What is arthritis?
Arthritis is a term that is defined as inflammation of a joint and used to describe over 100 different conditions that can affect the human body. Arthritis affects millions of Americans each year with symptoms including pain, stiffness, swelling, and loss of motion in affected joints.

---
2.

What are the symptoms of a herniated disc?
When the spinal cord or spinal nerves become compressed by a herniated disc, they don't work properly. This means that abnormal signals may get passed from the compressed nerves which cause many problems. Common symptoms of a herniated disc include:
Tingling & Numbness
Muscle Weakness
Bowel or Bladder Problems
---
3.

What are my non-surgical options before considering spine surgery?
Bed Rest
Assistive devices such as a support brace
Exercise or physical therapy can strengthen the muscles around the affected joint(s), possibly providing relief from pain while improving mobility and function.

Medical management including nonsteroidal anti-inflammatory medications or steroid injections may assist in reducing painful joint inflammation and restoring function.
---
4. When should I have Laminectomy or Discectomy surgery?
Your surgeon will evaluate your health history, perform a physical examination, and take x-rays to decide if you are a candidate for this surgery. You must then decide if your discomfort, pain or stiffness, and overall loss of quality of life justify undergoing surgery. Generally, there is no harm in waiting to have surgery if conservative, non-surgical treatments are effective
---
5. What are the benefits of the minimally invasive discectomy?
The minimally invasive discectomy is a procedure that accomplishes the same goal as the traditional discectomy, but uses a smaller incision. Instead of actually looking at the herniated disc fragment and removing it, your surgeon uses a small camera to find the fragment and special instruments to remove it. The procedure may not require general anesthesia, and is done through a smaller incision with less tissue dissection.
---
6.

Is age a consideration for spine surgery?
Age is not a problem if you are in reasonably good health and have the desire to continue living a productive, active life. You may ask to see your personal physician for an opinion about your general health and readiness for surgery.
---
7.

What can I expect from the surgical procedure?
One-inch incision in the skin over the affected area of the spine
Rehabilitation and walking begin the day after surgery.
Hospital stay is normally 1 to 2 days.
---
8.

What type of recovery can one expect following surgery?
Pain around the incision is common, but usually well controlled with oral pain medications. Some patients may notice that their leg pain is gone immediately; others may notice that leg pain slowly dissipates. Patients usually spend one night in the hospital. A lumbar brace may help with some symptoms of pain, but is not necessary in all cases. Activities such as sitting upright and walking are encouraged after surgery. Patients must avoid lifting heavy objects, and should try not to bend or twist the back excessively.
---
9.

Are there risks from surgery?
While uncommon, complications can occur during and after surgery. Some complications include infection, blood clots, nerve damage, spinal fluid leak and blood loss. Although surgery is extremely successful in most cases, some patients still experience stiffness and pain. Be sure to discuss these and other risks with your surgeon.
---
10. Are there any restrictions on exercise or movement after surgery?
It is important that you move properly during the first 4-8 weeks after your surgery. You may not participate in any contact sports or lift anything heavier than five pounds. Avoid sitting for long periods of time, excessive bending or stretching for the first 4 weeks after surgery.
---
11. Are regular visits with your surgeon required after surgery?
The surgeon will set a follow-up schedule for the first year after surgery to evaluate your progress. Usually these follow-ups occur three, six and nine months after the surgery. Annual visits may be required thereafter. Complications can occur with implants, so seeing the surgeon when you notice a change in symptoms can assist in evaluating any changes that may occur with your new joint.
---
All patient education materials are provided by OrthoPatientEd.com and have been reviewed by our Advisory Board of leading Orthopedic Surgeons to ensure accuracy. All materials are provided for informational purposes only and are not intended to be a substitute for medical advice from your orthopedic surgeon. Any medical decisions should be made after consulting a qualified physician.
This site includes links to other web sites. OrthoPatientEd.com takes no responsibility for the content or information contained in the linked sites.