Patient Education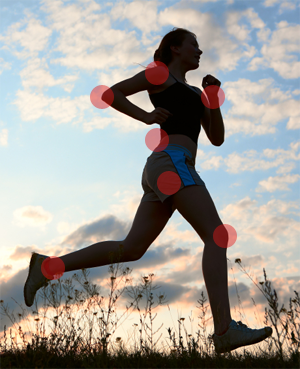 Elbow Frequently Asked Questions
1.

What is arthritis?
Arthritis is a term that is defined as inflammation of a joint and used to describe over 100 different conditions that can affect the human body. Arthritis affects millions of Americans each year with symptoms including pain, stiffness, swelling, and loss of motion in affected joints.
---
2.

Why does my elbow hurt?
The bones in a joint are covered with a tough, lubricating tissue called cartilage to help provide smooth, pain-free motion to the joint. As the layer of cartilage wears away, bone begins to rub against bone, causing the irritation, swelling, stiffness, and discomfort commonly associated with arthritis.
---
3.

What are the benefits of joint replacement?
The purpose of a joint replacement is to help restore pain-free or near pain-free movement to a joint. Activities that could not be performed before surgery may be resumed as directed by your surgeon after total joint replacement surgery. Your orthopedic surgeon may have several patients who would be willing to speak with you about their experiences before and after total joint replacement surgery. Ask your orthopedic surgeon about this beneficial resource.
---
4.

What is a total elbow replacement?
Total elbow replacement involves removing the diseased bone and cartilage and resurfacing it with orthopedic implants. The implants are designed to create a new, smoothly functioning joint that prevents painful bone-on-bone contact.

---
5.

How long does the typical elbow implant last?
A total joint implant's longevity will vary from patient to patient. All implants have a limited life expectancy depending on an individual's age, weight, activity level, and medical condition. It is important to remember that an implant is a medical device that is subject to wear, which may lead to mechanical failure. Following all of your surgeon's recommendations after surgery may enhance longevity, there is no guarantee that your particular implant will last for any specific length of time.

---
6.

Do implants fail and can they be replaced?
Since implants are mechanical devices, they are subject to conditions that can lead to mechanical failure. The most common reason for implant failure in elbow replacements is implant loosening or implant wear that leads to loosening. Implant wear particles can react with the bone, causing thinning of the bone that can lead to implant loosening. In most cases, failed implants can be revised successfully to provide good results.
---
7.

What are my non-surgical options before considering joint replacement?
Exercise or physical therapy can strengthen the muscles around the affected joint(s), possibly providing relief from pain while improving mobility and function.
Medical management including nonsteroidal anti-inflammatory medications or steroid injections may assist in reducing painful joint inflammation and restoring function.
---
8.

When should I have joint replacement surgery?
Your surgeon will evaluate your health history, perform a physical examination, and take x-rays to decide if you are a candidate for this surgery. You must then decide if your discomfort, pain or stiffness, and overall loss of quality of life justify undergoing surgery. Generally, there is no harm in waiting to have surgery if conservative, non-surgical treatments are effective.
---
9.
Is age a consideration for joint replacement?
Age is not a problem if you are in reasonably good health and have the desire to continue living a productive, active life. You may ask to see your personal physician for an opinion about your general health and readiness for surgery.

---
10. What can one expect from the surgical procedure?
Operation- approximately 1 to 2 hours
Hospitalization- usually 1 to 3 days
Rehabilitation-usually 3 to 4 months of regular exercise at home. This will vary with each patient and with each surgeon.
---
11. Can I expect to regain full motion of my elbow after surgery?
After surgery, patients usually gain additional range of motion previously lost to the diseased joint. It is important to remember that the soft tissues play an important role in elbow movement. Damaged or unrepairable soft tissues in the elbow will have an affect on unrestricted movement of the elbow after surgery. Proper preoperative and postoperative physical therapy will also affect the desired surgical outcome. It is important to talk with your physician prior to surgery so he or she can evaluate your condition and give you a better understanding of what you can expect after the surgical experience.
---
12. How long and where will my incision be?
The incision is approximately 5 to 7 inches long, across the back or side of the elbow to gain access to the joint.

---
13. Will I notice anything different about my new elbow?
Yes, you may have some numbness on the outside of the scar. The area around the scar may feel warm. You may also notice some clicking when you move your elbow as a result of the artificial surfaces coming together.
---
14.
Are there risks from surgery?
While uncommon, complications can occur during and after surgery. Some complications include infection, blood clots, implant breakage, malalignment, and premature wear. Although implant surgery is extremely successful in most cases, some patients still experience stiffness and pain. No implant will last forever and factors such as the patient's post-surgical activities and weight can affect longevity. Be sure to discuss these and other risks with your surgeon.
There are many things that your surgeon may do to minimize the potential for complications. Your surgeon may have you see a medical physician before surgery to obtain tests. You may also need to have your dental work up to date and may be shown how to prepare your home to avoid falls.
---
15. How can I prepare for surgery?
Proper preparation and a great attitude are the best ways to accomplish a rapid recovery from joint replacement. With the help of a physical therapist, get yourself as physically fit as you can before surgery. Proper nutrition and optimal medical condition can help avoid complications. See your physician prior to surgery to ensure your blood pressure, heart, and lungs are in good shape. Be prepared to continue with your exercise program after surgery.
---
16. What type of rehabilitation can one expect following surgery?
Exercise is necessary for proper healing. The arm is typically immobilized for comfort in a long-arm dressing and protective splint for the first 3 to 5 days. Range of motion exercises may be started after the dressing and splint are removed, allowing for some return to light activities of daily living. At 10 to 14 days, the sutures are removed. Strengthening usually begins 6 weeks after surgery.
A regular exercise program at home to promote strengthening and mobility will continue up to 12 months following surgery. It is important to follow your surgeon's prescribed recovery outline. Do not attempt exercises that are not prescribed by your surgeon, and do not attempt to alter your exercise schedule without contacting your surgeon.
---
17.
What activity range can be expected after this surgical procedure?
Although elbow replacement is designed to restore motion and decrease pain, it does not return your elbow to "normal." Like any mechanical device, it can wear out with use. Activities like heavy lifting or manual labor can cause early wear and failure of the elbow implant. Many activities should not begin until the soft tissues around the elbow heal, which can take 3 to 6 weeks. All postoperative activities should be cleared with your surgeon.
---
18. How long until I can resume my regular activities after surgery?
Patients with total elbow replacement typically require several weeks before returning to any type of lifting or repetitive movement activities. Driving can normally be resumed in 4 to 6 weeks after surgery but only if your doctor indicates and you are not taking any pain medication. Talk to your doctor before participating in an activity that may place excess stress or movement on your elbow. Consult with your surgeon or therapist for advice on acceptable activities.
---
19. Are regular visits with your surgeon required after surgery?
The surgeon will set a follow-up schedule for the first year after surgery to evaluate your progress. Usually these follow-ups occur three, six and nine months after the surgery. Annual visits may be required thereafter. Complications can occur with implants, so seeing the surgeon when you notice a change in symptoms can assist in evaluating any changes that may occur with your new joint.
---
All patient education materials are provided by OrthoPatientEd.com and have been reviewed by our Advisory Board of leading Orthopedic Surgeons to ensure accuracy. All materials are provided for informational purposes only and are not intended to be a substitute for medical advice from your orthopedic surgeon. Any medical decisions should be made after consulting a qualified physician.
This site includes links to other web sites. OrthoPatientEd.com takes no responsibility for the content or information contained in the linked sites.